About Realtor
®

Leslie Lerner – Houston Real Estate Agent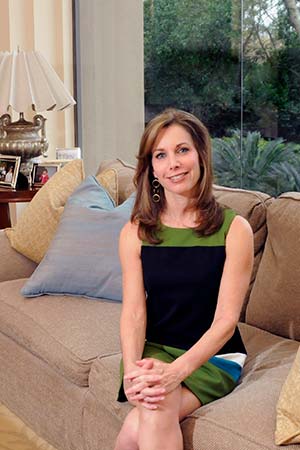 Welcome!  We cordially invite you to enter the landscape of Leslie Lerner Properties, an innovative experience for buyers and sellers of real estate.  Through our new approach to navigating the housing market, we strive to give our clients a beautiful experience, whether they are first-time purchasers or seasoned traders.  Our goal is to provide superb service along with flat fee real estate listings and greatly reduced commission rates.
TRADITIONAL VS. MODERN
Some would call Leslie Lerner Properties a "not so traditional" Houston Real Estate Agency.  That is true when it comes to the unique, personally designed commission structure, but where values and service are concerned, Leslie Lerner Properties is very traditional. We are modern in our belief that the general public is tired of paying high commission rates when much of the initial house shopping can be done online.
EXPERIENCE
Leslie Lerner has been a Houston real estate agent since the early 1990's. She has sold homes, condominiums/lofts, lots and acreage from $40,000 into the millions. Through the years she has worked tirelessly with clients relocating to Houston and surrounding areas on the sale of their home, purchasing a new home and rentals.  Many of the individuals/families she works with are repeat clients, which is a testament to her dedication and skill. Leslie's tale of her entry into the real estate world reflects her continuing values.  In the 1990′s, while teaching elementary school, she bought her first house in Bellaire, Texas. The home's listing agent was unfriendly, unmotivated and uncooperative.  Once the transaction was complete, Leslie was so frustrated at the service she received, that she decided if the listing agent could sell real estate with a bad attitude, she could definitely sell with a GREAT attitude. Leslie immediately started taking her real estate classes and just a couple of months later, she was already on track to having a very successful first year in real estate. Her dedication is also reflected in her community service, as a long-time leader in Bellaire High School alumni efforts, a member of The Houstonian Club's Member Advisory Board, a member of the Houston Livestock Show and Rodeo Barbecue Committee and other non-profits throughout the community.
A CUSTOMER SERVICE BACKGROUND
Leslie is a native Houstonian who knows the ins and outs of Houston and surrounding areas.  She was raised by a very close family, who for over 60 years owned and operated Walter Pye's, a successful retail clothing operation and Houston institution, started in 1936 by her grandparents Bessie and Walter Pye.  Leslie learned her customer service skills by observation.  Customers and employees alike were always treated with genuine warmth, enthusiasm and respect while being made to feel like valued family.  Leslie learned at an early age the benefits of a supportive work environment, one in which consumers and employees communicate effectively to bring about winning solutions and lasting satisfaction. The team at Leslie Lerner Properties will always put your needs first when selling or finding a home. Although you are offered flat fee real estate listings and rebated commissions, the service and values are top-notch. Leslie and her team of Houston Real Estate Agents want you as a friend and a client for life. Check out  Buying Your Home and Selling Your Home under How We Work and find out how you can be a happy Leslie Lerner Properties client. View testimonials about Leslie.