Houston's First Full Service Realtor
®

At A Flat Fee – Houston Real Estate Agent

Leslie Lerner Properties, a Houston Flat Fee Real Estate Agency, is your #1 choice when looking for first-class service for less money. Our innovative approach to real estate commissions maximizes your return on investment. Why reduce the equity in your home with high commission rates? Leslie Lerner Properties is "The Home of Flat Fee Listings and Rebated Commissions."

We understand that buyers and sellers are tired of having to account for high commission rates when budgeting for their home sale and/or purchase.  That is why Leslie Lerner Properties has put their clients first by implementing a flat fee listing service and rebating real estate commissions when buying a home.  Leslie Lerner Properties is your choice for all of your buying and selling needs, when less means more.
Receive Monthly Real Estate Newsletters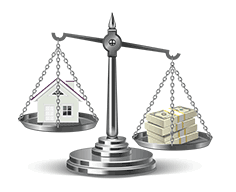 Free CMA
When thinking about selling your home, a Comparative Market Analysis is the best way to determine your home's value.
Real Estate areas include: Afton Oaks, Avalon, Ayrshire, Bellaire, Binglewood, Boulevard Oaks, Braes Heights, Briargrove Park, Briargrove, Briarmeadow, Bunker Hill Village, Cinco Ranch, Cypress, Downtown, Fort Bend County, Frostwood, Harris County, Heights, Hilshire Village, Houston, Hunters Creek, Katy, Kingwood, Knollwood, Lindale Park, Magnolia Grove, Maplewood, Medical Center, Memorial Villages, Memorial, Meyerland, Midtown, Montrose, Museum District, Oak Forest, Old Braeswood, Pearland, Pine Mill Ranch, Piney Point Village, Rice Military, River Oaks, Royden Oaks, Sealy, Southampton, Southgate, Southside, Spring Valley, Spring, Sugar Land, Tanglewood, The Woodlands, Timbercreek, Timbergrove, Upper Kirby, West University, Westbury, Whispering Oaks, Winchester